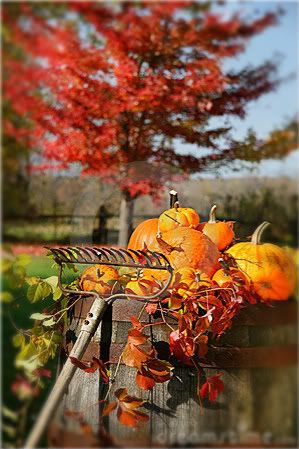 Here is a recipe I made this morning for church. It is my own creation...I just sort of combined a bunch of recipes and this is what I came up with. I received lots of compliments, even from those who are not big fans of pumpkin. Give it a try...you won't be disappointed!
Pumpkin Streusal Coffeecake
For the cake:
1 package of yellow cake mix
1 Cup of pumpkin
3 eggs
3T of Vegetable oil
1/3 cup of water
1 teaspoon of pumpkin pie spice
For the cinnamon filling:
1/3 cup of brown sugar
3/4 teaspoon of cinnamon
For the Streusal (the BEST part):
1 Cup of flour
1 Cup of packed brown sugar
1 1/4 teaspoons of cinnamon
1/2 cup of butter (1 stick), softened
Do this:
Combine all the cake ingredients (by hand or mixer) until combined and pour 1/2 of the batter into a greased 13X9 pan. Combine the cinnamon filling and sprinkle over the cake batter in pan. Carefully spread the remaining cake batter over cinnamon filling. Combine the streusal ingredients with your hands until the consistency of soft sand. Spread evenly over the top of the cake. Bake in a 325 degree oven for 30 minutes to start. Test with a toothpick. If not done keep testing in five minute increments until it comes out clean. You do not want to over bake. I think mine took 40 minutes total. Remember you may see a few crumbs from the topping thats fine...just no mushy cake! Serve warm or cold....either way it's sensational! Happy Autumn baking!!!